Welcome to the HLSA of Brazil
Upcoming HLSA of Brazil Club Elections!
Greetings HLS alumni,

In the past few months, it was announced that an election for the Harvard Law School Association (HLSA) of Brazil volunteer leadership positions would take place, and the call for nominations would begin following the Carnival celebration.

The nomination form is now live, and the HLSA of Brazil Officer positions you can nominate yourself for are as follow:
President

Vice President

Secretary

Treasurer

Membership Chair

Technology Chair

Communications Chair

Programming Chair
Here is a brief description of the Officer positions and their responsibilities.

In the nomination form, you will be asked to identify the role you wish to apply for, provide a link to your professional biography or LinkedIn webpage, and give a few sentences as to why you want to run. The deadline for nominations to be completed is Friday, April 7, at Noon ET. From there, the HLSA Executive Committee and the HLS Alumni Relations Office will review the candidates to ensure they are eligible, and then the vote will be administered.

The vote will be conducted electronically, and all HLS alumni residing in Brazil can vote once for a single candidate in each of the volunteer leadership positions listed above.

Should you have questions on the HLSA, geographic Club operations, or the Officer positions listed above, please contact Meagan Flint, Senior Associate Director of Alumni Relations, at mflint@law.harvard.edu.


Best,
Harvard Law School Association Executive Committee &
HLS Alumni Relations Office

Expand your network
Join the only official HLS Alumni LinkedIn Network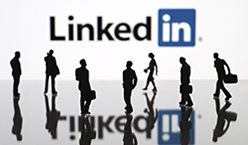 With 3,600+ alumni, Harvard Law School Alumni is the fasted growing and only official and secure HLS Alumni group on LinkedIn (open to alumni from HLS degree granting or equivalent programs, students, and current faculty). Join Today!
HarvardKey

HarvardKey is a secure login and password to streamline your access to several online alumni tools and benefits.
Visit

key.harvard.edu

to claim your HarvardKey today.

Need personalized help? Contact the HLS HarvardKey support line at +1 617-495-5631 or

alumrec@law.harvard.edu

.
Amicus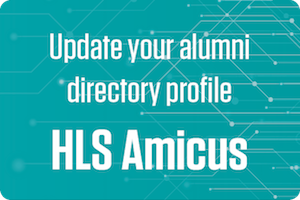 HLS Amicus is a community building tool, featuring an alumni directory, with advanced search and messaging capabilities.
Alumni Feedback
We want to hear from you...
Help us to build a better HLSA of Brazil. Let us know what you, as HLS Alumni living in Brazil would like to see from your local HLSA Chapter. Speaker events, networking reception, casual happy hours?
info@brazil.hlsa.org